The 'game changer' Facebook scandal made us wonder how secure Instagram and other related apps are. Well, we made your life easy by testing and auditing applications used most by people to connect with their Instagram accounts.
We had a big question: Are the applications that call themselves the best Instagram followers app, Instagram unfollowers app, and Instagram mass followers app even safe?
Most apps, rather than authoring via Instagram, basically disguised the login page as an official Instagram app that leads unsuspecting users to a phishing website — after which it will ask you to enter your Instagram username and password. While rest, make you add your username and password directly to their app form.
You can also read: How To Avoid Getting Blocked By Instagram
Here's an overview of the contents of this article:
You can directly jump to a section of your choice or keep scrolling.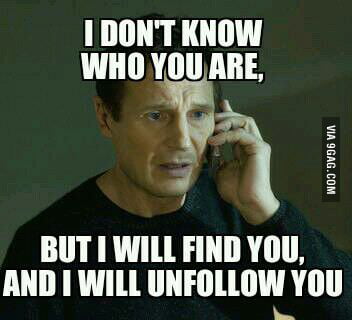 Unfortunately for the victims, that information is sent directly to the hackers who built the Instagram unfollowers or followers app. How comfortable are you when you know the login credentials of your whole social life are in the hands of many people you're unaware of?
What Are Instagram Authorized Apps?
Apps registered with Instagram as integrations under their developer guidelines can be deemed safe with a high probability. Instagram scrutinizes all the registrations for their API access and is strict with apps that deviate from their guidelines.
Note: Statusbrew is a social media management tool that allows you to easily publish and schedule your social media posts across your Instagram and other social media profiles. Protecting your data is our priority at Statusbrew.
Our engineering team uses highly secure processes to meet your security requirements, and our infrastructure is mainly designed to protect your credentials and assets from unauthorized access.
Sounds interesting? Book a FREE demo today ?
How To Check If Your Apps Are Authorized Via Instagram?
For this, you need to login on the Instagram web, go to your Profile page and
Click the "Settings" icon to the right of 'Edit Profile.'
Select "Authorized Apps" from the menu
This gives you the complete list of all applications you've ever logged in via Instagram or connected your profile with
Why Are Instagram Followers Apps Unsafe?
Since Instagram followers apps do not have native access to Instagram's data, they hack their way into it by storing your username and password. They use a proxy browser session to imitate you and gain access to your followers' data.
Since you essentially hand over your login credentials to these apps, chances of misuse, such as carrying out actions you have not authorized. Another concern is that since such companies may not have the best server security, it's highly probable that a hacker can gain access to your credentials with a server breach.
And maybe for some, it may not be a big deal if someone gains access to their Instagram account, but a bigger problem is that 80% of the people share the same login credentials for other websites — such as Facebook, Google, or even their online banking.
We were shocked to find out, NOT one of these famous Instagram followers apps, Instagram unfollowers apps, and Instagram mass followers applications with over 100M+ users and generating Millions $$$ in revenue showed up here. We're not claiming they would have stolen your password for atrocious purposes or read your personal DMs, but yes, they have your password, and your privacy is at stake!
As you scroll through the list, if you see you're using any of these apps or you have ever used any of these apps, we highly recommend you change your Instagram password immediately!
Bonus checkpoint: If you change your Instagram password, you'll see none of these apps will be able to sync their data for your profile. Changing your password never affects the Instagram authorized apps because they don't have your password ;)
Safe And Best Instagram Followers App For Instagram
First, you will be transparent in what you are looking for while searching for unfollower apps. Are you concerned about your privacy, or do you want to know who unfollowed you? Many apps are available that function as third-party apps to monitor who is following you and who is unfollowing you.
Since Instagram's API has changed over time, it is challenging to maintain track of the followers. Due to privacy changes on upgraded Instagram versions, many obsolete apps no longer function properly.
However, certain third-party apps are safe to use since they complete the task without compromising Security. We have discussed a few of the top third-party Instagram unfollower checker apps.
Let's look at the top 5 Instagram Followers apps, Unfollowers apps, and Mass Instagram Followers Applications that are comparatively safe to use.
SimplyMeasured
This free service is available for Instagram accounts with up to 25,000 followers. This is the best tool you can get for a free application that provides analytical data reports like average likes, comments, interaction per photo, etc.
InstaFollow
An easy-to-use tool that gives you information about your Instagram follower base is the mobile app Instafollow, which is accessible to iOS and Android users.
Union Metrics
Union Metrics is a web-based solution that, like SimplyMeasured, allows you to get metrics and statistics about your Instagram account in about two minutes. The corporation specified that the last two minutes should be included.
Crowdfire
Crowdfire is a free analytical tool that works on both the web and mobile devices (Android and iOS). It provides analytics for Twitter and Instagram accounts. You can use this software to determine your followers' activities, such as their active or inactive status. Who unfollows them exactly? Finding appropriate persons for your Instagram account also helps you identify fresh opportunities to attract new followers.
Iconosquare
Iconosquare, formerly known as Statigram, has assisted thousands of everyday users and major corporations in promoting their goods on Instagram and building a legitimate business. It is a desktop application that will access your Instagram account's analytics data.
Top 8 Unsafe Instagram Followers Apps
To our surprise, most of the top listed applications, which appeared with the search keyword "Instagram" on both Google Play Store and App Store, FAILED our Data Privacy Check Audit.
We targeted the apps which hovered around the concept of tracking your Unfollowers. Why? Because Instagram's policy for third-party applications clearly states that generating any such list for users violates the policy.
Well, the point here is there has to be something fishy with the method by which you connect your Instagram to these apps. Let's look at the top 8 Instagram Followers, Unfollowers, and Mass Instagram Followers Applications that are not authorized via Instagram.
Let's dive in :)
1. FollowMeter for Instagram
This followers track for Instagram app claims to provide the simplest way to manage your Instagram followers. Their powerful analytics allow you to access deep insights into your Instagram account, monitor your follower growth and manage your account effectively, but they have your password! ?
2. Unfollowers & ghost followers
This Instagram unfollow app is also available on the play store. What they frame about themselves will surely attract the users "Find your Unfollowers & Ghost Followers on Instagram and more! Totally Free! No limits!". Remember, there's no way to know your Ghost followers. ?
3. Reports+ for Instagram
The application Reports+ Followers Analytics for Instagram frames itself to be the most advanced, fastest and the most secure Instagram follower analysis tool in Play Store and AppStore. And they had the best Fake Instagram login page we've ever seen! They even have written it down in bold that Instagram manages your password and we don't store them, but then why don't you list up under Authorized apps? ?
4. Follower tool for Instagram
The Followers Tool for Instagram application frames that "You are at the right place if you want to unfollow your unfollowers automatically." This followers track for Instagram app tracks your unfollowers (And your passwords and usernames too!), automatically unfollows your lists, makes bulk operations and unfollows all your lists. All of this automation can get your profile suspended forever?
5. Unfollowers for Instagram, Lost
This Instagram tracker app helps you to find unfollowers (non-followers or lost followers) on Instagram. They even state that "They provide a Login using your Instagram account username and password (Instagram API auth used)." No, we caught your lie! ??
6. Follower tracker for Instagram
With this Instagram follower tracker, you can find your Instagram Unfollowers, Ghost followers, Loyal followers. ?
7. Unfollowers & Followers for Instagram
With Unfollowers & Followers for Instagram, you can find who unfollowed you, who follows you, who is not following you back. You can also track new followers, delete followers and just unfollow all non-followers on Instagram.?
8. Followers Chief
With this followers track for Instagram, you can see who stopped following you. "Followers Chief" states that it is simple and without ads. ?
2 Ways To Track Instagram Unfollowers Manually
This is an ultra-safe option as you are not relying upon any Instagram followers app to check your unfollowers. There are two options to do it and they are:
Option 1 - By checking your Instagram follower list
Open your Instagram app and log in.
Go to your profile at the bottom right of your screen.
At the top, tap on the number of current Followers list.
Type the username in the search field on the top you suspect may have unfollowed you in the search field.
Search the list to find the user if you're unsure of their username.
If they are following you, their username will show up. If not, it indicates that they are either not following you or have stopped using Instagram.
Option 2 - By looking at another user's list of the following items
Open Instagram and navigate to the Search page next to the home icon in the bottom left.
Enter the name of the account whose following status you want to verify in the search bar.
Tap Following on their profile to follow them.
Enter the name of your account in the search. If it does, they come after you. If not, it indicates that they either didn't follow you at first or may have stopped doing so.
If you just lost a lot of followers, managing this is challenging, but if the people who quit following you are people you follow or communicate with, you should be able to figure out who they were.
There is a possibility that the user has their Instagram account deactivated. By tapping the magnifying glass icon at the bottom of the screen and typing in their name, you may see if they still have an account there.
Pros of checking your Instagram unfollowers manually
No additional software or a third-party app is required to understand who unfollowed you. Therefore, you don't risk losing your account and privacy.
Cons of checking your Instagram unfollowers manually
You enter every person's account name and check if they have unfollowed you. Or, when you have more than 1000 followers, a manual check of your profile. Both processes are very time-consuming. Things take a lot of time to do this way.
A Secret To Check Your Instagram Unfollowers Without Apps In 2024 (100% Safe Method)
There is a straightforward, trustworthy, and secure method without using any third-party app that many of you are unaware of. You no longer need to worry about third-party apps stealing your password and losing your privacy. We will help you with a 100% safe method for finding out who unfollowed you on Instagram.
The actions listed below can assist you in comprehending that process:
Step 1: Open Security
Go to your profile in the Instagram app once it is open. To access Settings -> Security from that list, hit the three horizontal dots in the top right corner of the screen.
Step 2: Download Instagram data and information
It would help if you now tapped the Download Data button on the panel. A confirmation window will then display; click on Download Data once more. Within 48 hours, Instagram will email you a copy of your data. The process will safely download all your Instagram data.
Step 3: Copy your following and followers in step three.
You should unzip the downloaded file. Open Followers.html and Following.html by selecting the Followers Following option. Data from both lists should be copied.
Step 4: Open ListDiff.com
Open ListDiff.com and paste the information from Followers.html and Follwing.html into lists A and B, respectively. Next, select Compare Lists. After sorting the results from A to Z, you can learn about the accounts that have stopped following you at the bottom of list B.
Be Smart - Don't Get Cheated By Phishing Reviews
If you see an interface like this that helps you log in using your Instagram details, it doesn't necessarily mean that you are directed to the Instagram page for login. It might be merely a trap in disguise, tracing all your details, just a review identical to that of Instagram.
There are many ways for your personal information to be stolen, accessed, or looked at by others. This is because the review experiences that the apps provide make phishing attacks easier.
If Google and Apple update their review experience by exposing the URL of the website for in-app web view, it can help reduce phishing attacks from such apps.
We suggest you check under Authorized Apps for any application you're currently using or will connect to. You need to be aware and cautious, or else, the web can be a dark place for your privacy.
Related: Here is your guide to Instagram Marketing
Disclaimer: The names of the applications included in this experiment are subject to change. We will happily remove the name of the apps from the list if any of these are legitimate.
Utilize the essential Instagram management tools for effective social media marketing and boost your Instagram marketing plan with Statusbrew. Handling mentions, comments, and adding comments aids community building.
Utilize Statusbrew to compose and schedule Instagram posts, evaluate and export reports, and scale your brand's growth while converting your followers into paying customers through Instagram management. Expand your exploration of it and productively develop your Instagram strategy.
Sounds interesting? Book a FREE demo today ?
Frequently Asked Questions
Here are some commonly asked questions about Instagram followers apps:
Is it safe to use unfollow app for Instagram?
These apps have several difficulties, including dependability and security ones. This indicates that it is not a good idea to download these apps. You'll still receive inaccurate information even if you download one to check, change your password immediately, and then re-download it.
How do you safely check who unfollowed you on Instagram?
There is no formal way to find out who unfollowed you on Instagram. You won't know who unfollowed you, even if the number of Followers on your profile decreases.
Why can't I mass unfollow on Instagram?
You cannot unfollow a large number of accounts at a single time because Instagram API will consider you as a bot and temporarily disable it.
What's the limit of Unfollowing on Instagram?
More than 150 unfollows per day may result in a temporary account ban for you.
How many follow and unfollow is allowed per hour?
Up to 150 accounts can be followed or unfollowed each day. This number may be close to 100 for new Instagram users. Additionally, remember that it is advisable to follow or unfollow ten profiles per hour on Instagram to keep things natural. The good news is that you can track an unlimited number of accounts.
How do I save my follower list on Instagram?
Your list of follows and following cannot be exported from Instagram with just one click. Obtaining what you need requires:
Go to the user's profile page whose following list you wish to export.

After clicking on the following, a pop-up window displaying the list of users will be launched.

You can copy and paste the data into an excel document
If someone unfollows you on Instagram, do you get a notification?
No, you will not be notified if someone unfollows you on Instagram. Instagram tends to protect user privacy, although doing so is against the terms of service. However, you can verify manually or use third-party software if you want to know.
How do I prevent one of my Instagram followers from viewing my posts?
On Instagram, you must visit the profile of the person you want to hide your material from and click the three horizontal lines in the top right corner of their profile. There will be a menu bar. To prevent them from viewing your posts, choose mute from that menu.